Grow Your Fanbase and Reach New Listeners
Professional Plan
---
Unlimited distribution (Unlimited Primary Artists)

Keep 100% streaming royalties

Join our digital and IRL events with industry experts

Get feedback on your music in weekly listening sessions

All Essentials Plan features (YouTube Content ID, Dolby Atmos, timed releases)

Submit music to be added to our sync library

Increase your industry knowledge and build confidence with our webinars and masterclass sessions

Find your community in our Discord

Unlock marketing tools, in-depth analytics, and manage your finances

24 Hour response from record label trained customer support team
"It's been so amazing working with Venice! I started with them with a little under 600 monthly listeners just over a year ago, and here I am now with 1.3 million listeners. The most rewarding thing about being independent is acknowledging that nothing is done alone."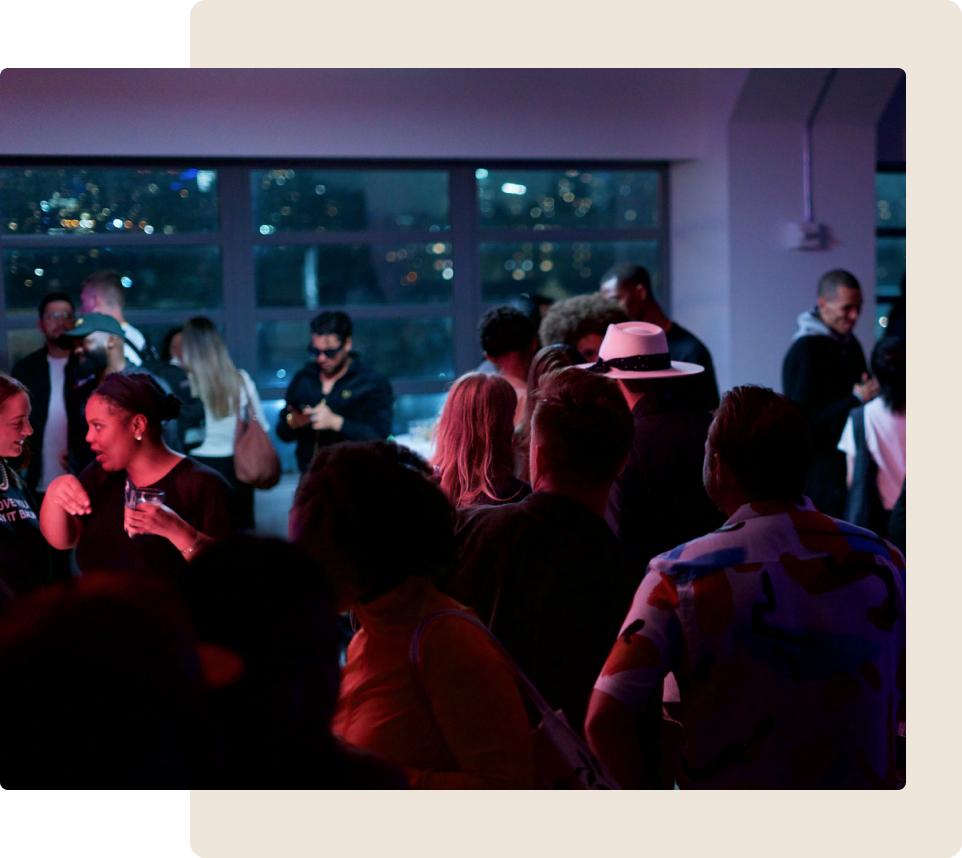 SYNC & STREAMING OPPORTUNITIES

Get exposure by meeting with our world-class sync & streaming teams in small batch format. You'll get the chance to submit your music to sync and placement opportunities and get feedback on your work.
LEARN FROM INNOVATORS
Master building your brand and learn effective strategies with our in-depth AMAs, masterclasses, webinars, and feedback sessions with the industry's top innovators.
BUILD YOUR NETWORK
Meet like-minded peers that will support, inspire, and challenge you as you grow. Whether you're in our Discord or attending a virtual or in-person event, Venice is the digital meeting place of the independent music community. Join to ask questions, find out what is working for others, and get feedback.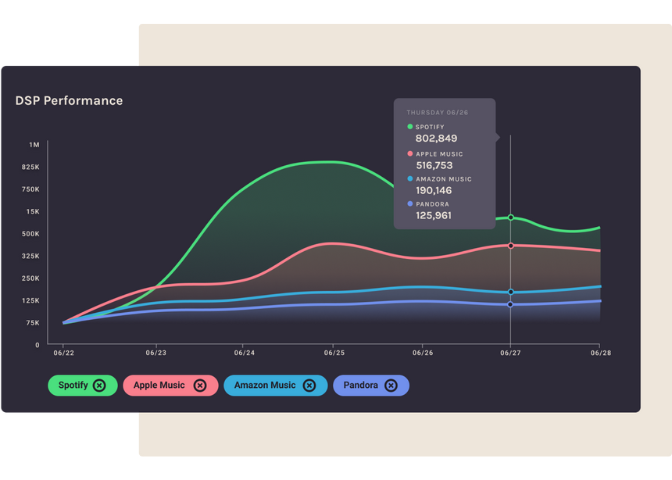 GLOBAL DISTRIBUTION

We distribute to global DSPs, ensuring that wherever your fans are located and whatever service they use, your music can be heard.
STREAMING ANALYTICS

All of your stats from the biggest streaming platforms in one central location.
SEAMLESS PAYOUTS
Manage splits between contributors, view financial statements, and get paid.
PREMIUM FEATURES
We give you what others upcharge for: YouTube Content ID, release with Dolby Atmos, and more for one price.
About Us
Troy Carter and Suzy Ryoo founded Venice to provide independent artists with top-quality distribution and support without surprise fees or charges. At Venice, we believe in transparency and want to make sure that you know exactly what you're getting when you work with us.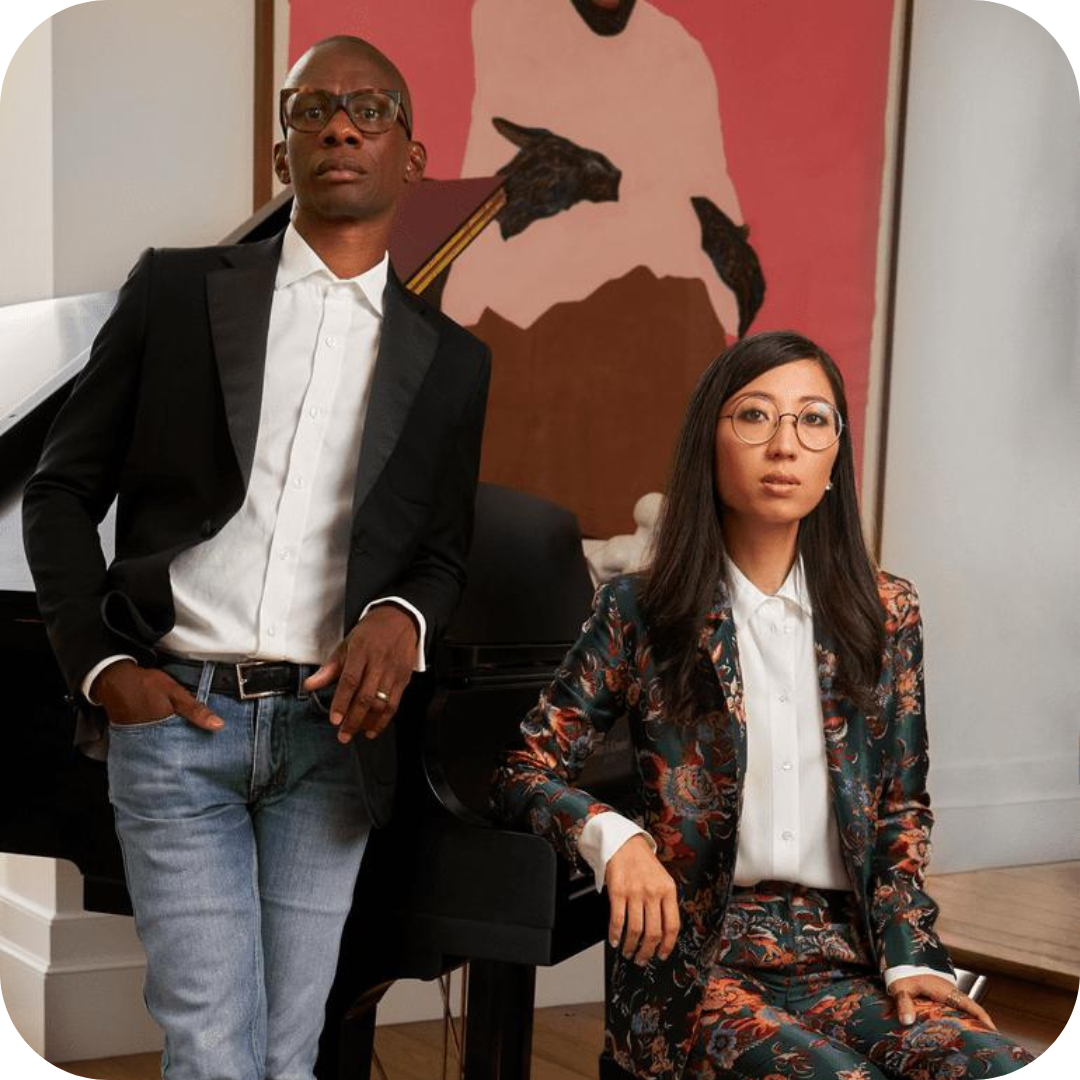 What types of memberships do you offer?
We have two types of memberships: Essentials ($14.99/year) and Professional ($500/year). To see the full benefits, visit the pricing page.
What makes Venice's distribution different from other distributors?
At Venice, you get access to all of the features that other distributors upcharge you for - no hidden costs here. Additionally, you get access to our team's experience, opportunities to submit for Sync placement, access to IRL events, the ability to build real relationships within the music industry through networking, and so much more!
What DSPs do you deliver to?
I'm already distributing my music somewhere. Can I still sign up?
You may sign up for Venice if you have released music with another distributor, but in order to ensure there are no issues with your royalty payments, you will need to takedown any releases from the previous distributor after you have submitted them through Venice. To ensure a smooth transition between distributors, reference the release migration best practices prior to removing music catalog from the previous distributor and submitting music catalog to Venice.

You can still sign up to put out future releases with Venice and to access all other features of our membership.